Cosmetic Dentist – Centennial, CO
We Offer Confidence-Boosting Smile Transformations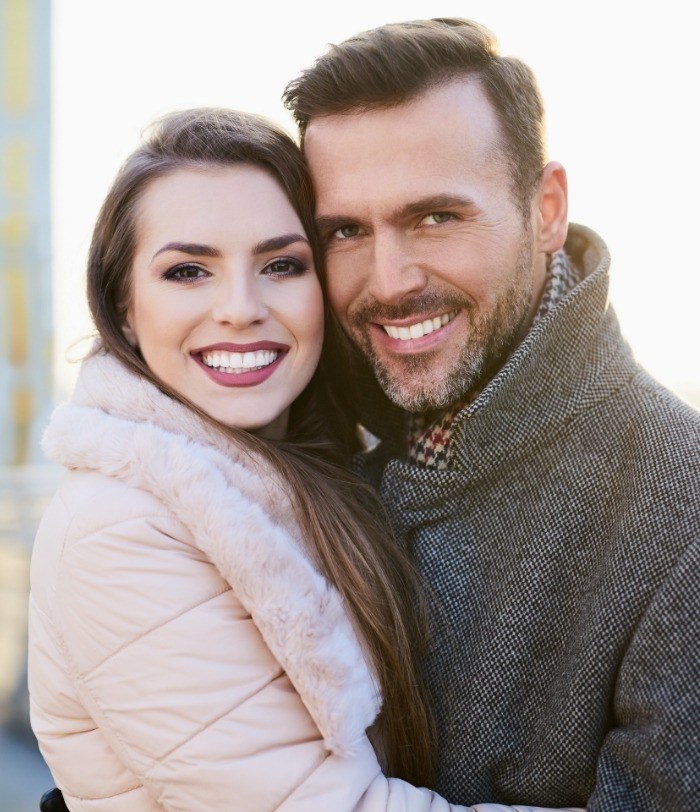 When you catch a glimpse of your smile in the mirror, do you fixate on your one chipped tooth, the yellow-ish tint of your teeth, or fine lines and wrinkles that frame your mouth? Dr. Cote, your cosmetic dentist in Centennial, believes that every patient should be able to dawn a smile that they feel proud to show off. Our team at Homestead Dental offers several custom-tailored, enhancing treatments that can erase aesthetic imperfections and reveal a bright, symmetrical, and aligned smile. Call our office today to schedule a cosmetic dentistry consultation!
Why Choose Homestead Dental for Cosmetic Dentistry?
Quick & Non-Invasive BOTOX and Dermal Fillers
Dental Team Skilled in Full Mouth Reconstructions
Ideal Results Based on Facially Generated Treatment Planning
Veneers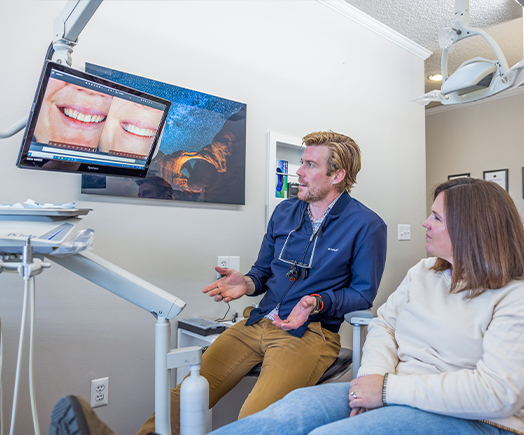 Dental veneers are thin, durable sheaths that are individually designed for teeth that are damaged, discolored, misspaced, or slightly misaligned. They're typically made from porcelain or ceramic that are customized to match the shade of your natural tooth enamel and secured over your prepared, affected teeth. Once cemented onto the teeth, veneers act to erase imperfections and reveal a beautiful, confidence-boosting smile that can last for up to 25 years.
Schedule a free consultation with Dr. Cote to see how veneers can enhance your smile!
Metal-Free Dental Restorations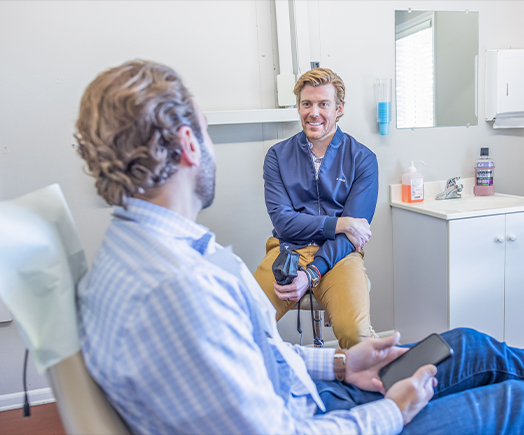 We offer metal-free dental crowns and fillings that can repair teeth that have been affected by decay and damage, providing them with strength, support, and an aesthetic appeal. We typically utilize ceramic like Emax and LiSi, which is a wear-resistant veneering material that can continue looking like new, even with regular use and wear-and-tear. For cavity fillings, we utilize a tooth-colored, biocompatible material called composite resin, so no onlookers will be able to tell which of your teeth have been treated.
Cosmetic Dental Bonding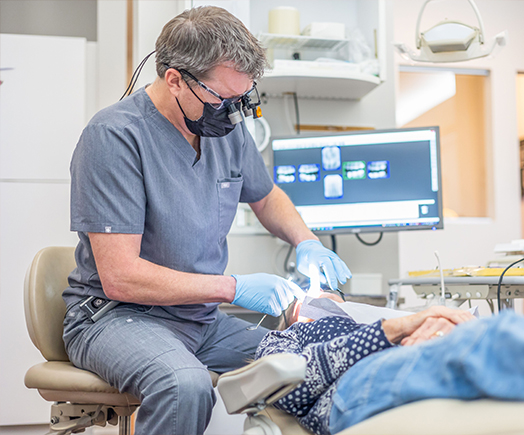 Even minor chips and gaps within the smile can have an immense impact on your confidence. Many people are hesitant to get them addressed, because they believe that the only options available to repair the damage are invasive. However, cosmetic dental bonding is a quick, cost-effective, and minimally invasive solution to minor dental damage, gaps, and discoloration. Within a single appointment, based on the extent of the imperfections you'd like to address, our team can repair flawed teeth and give you a smile worth showing off.

Invisalign Clear Aligners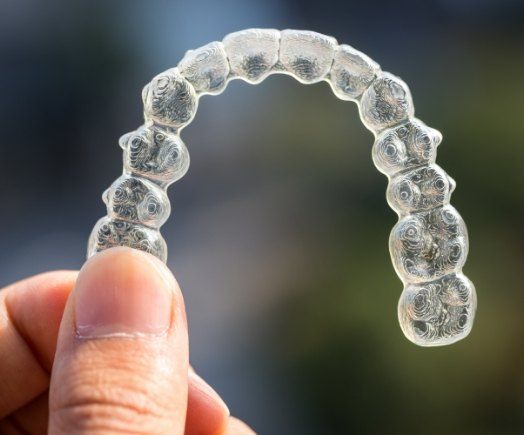 Gone are the days where your only option to address orthodontic issues is to commit to years of having metal brackets and wires in the mouth. At Homestead Dental, we offer a discreet, more comfortable, and convenient solution to misalignment, crowding, gaps between teeth, and even bite problems, called Invisalign clear aligners. These virtually invisible orthodontic trays are designed to place a strategic, gentle amount of pressure on targeted areas of the mouth to help shift your teeth into their ideal alignment.
Learn More About Invisalign Clear Aligners
Teeth Whitening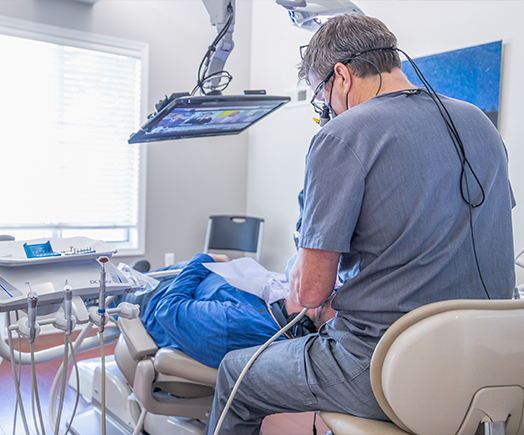 Are you tired of investing money in over-the-counter teeth whitening products, like toothpastes and strips that aren't providing you with the results you're hoping for? Our cosmetic dentists offer PolaDay take-home teeth whitening kits that are safe for your smile as well as highly effective. They contain additives that help minimize plaque formation and sensitivity following treatment, making them a trusted and go-to solution for patients who have stained and discolored teeth.
Gum Recontouring/Crown Lengthening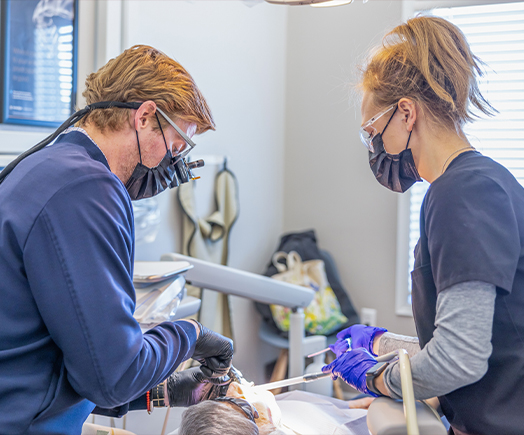 If your smile is disproportionately overtaken by pink gum tissue, overshadowing your beautiful pearly whites, you may be able to benefit from gum recontouring. This one-time procedure that offers permanent results can help expose more of your dental structure by removing overgrown soft tissue. We use a soft tissue laser to do this, which allows us to make the process as quick, safe, and painless as possible.
BOTOX® & Dermal Fillers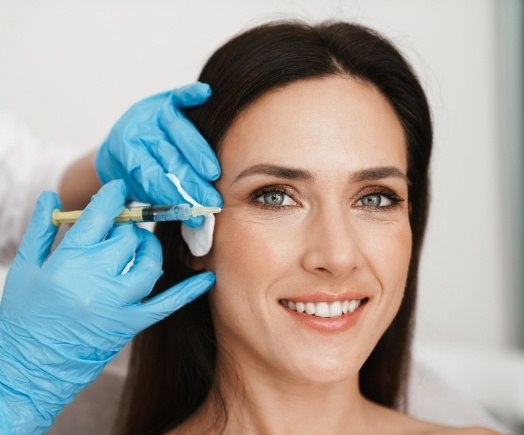 BOTOX and dermal fillers are two different, non-invasive cosmetic treatments that can restore volume to the face as well as reduce the appearance of fine lines and wrinkles. BOTOX injections work by helping smooth out overworked muscles within the face, like those that cause crow's feet and frown lines on the forehead, while dermal fillers restore collagen lost over time that can make your cheeks and other facial features appear sunken-in.
Learn More About BOTOX® & Dermal Fillers
Virtual Smile Design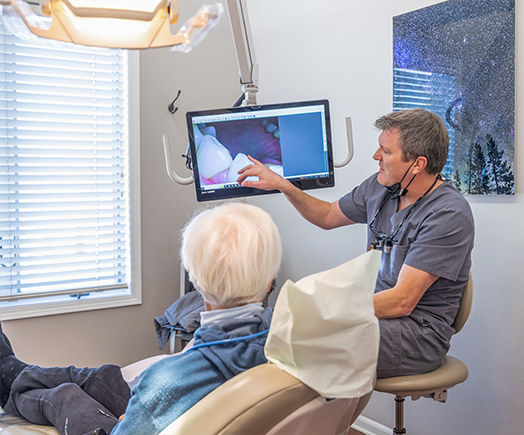 We take a unique approach to dental treatment planning, including using digital technology to help you visualize your results, as well as curating your treatment to enhance and complement your overall facial appearance and features. During your cosmetic dentistry consultation, our team can take a digital, photo-realistic color scan of your mouth that we can alter to show you what your smile will look like before and after your procedure. This takes all of the guesswork and gambling out of committing to moving forward with cosmetic dentistry.
Smile Makeovers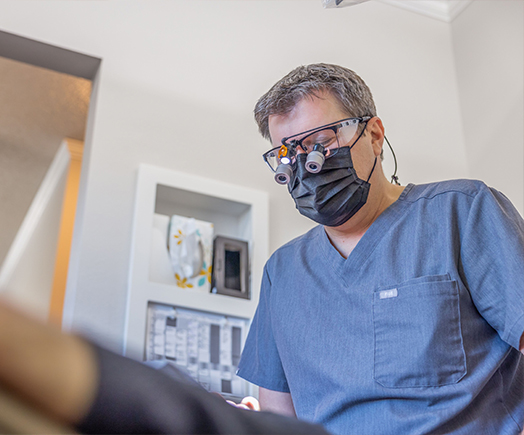 Dr. Cote is a highly skilled cosmetic dentist who loves to help patients achieve their best possible smiles. He has ample experience completing full smile makeovers and full mouth reconstructions, restoring both the function and form of complete mouths. Based on your smile goals, treatment timeline, and budget, our team can create a customized plan to rejuvenate your grin that can include two or more of our offered restorative or cosmetic dentistry services.