Veneers – Centennial, CO
Versatile Treatment for Addressing Smile Imperfections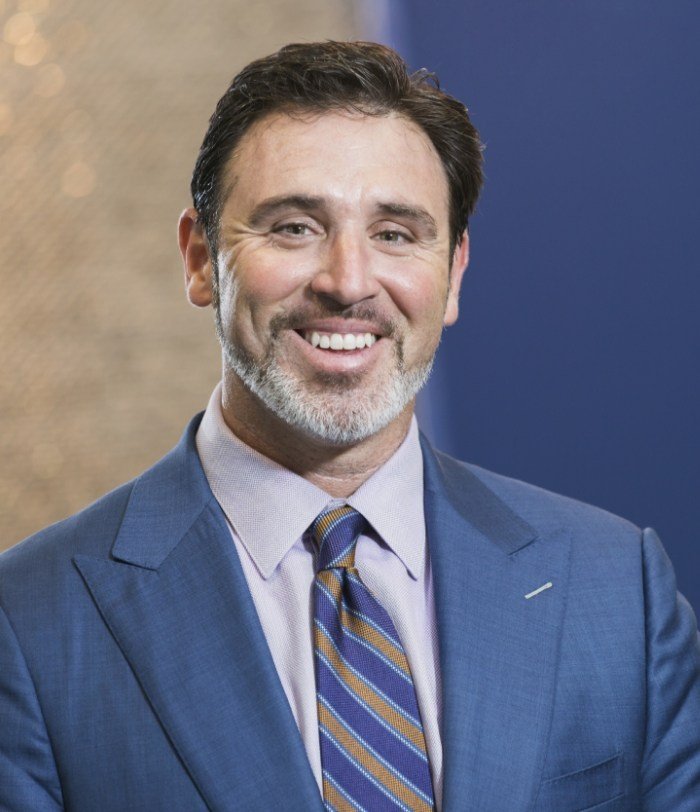 Veneers are an incredibly flexible cosmetic dentistry treatment that allows our team to address a wide range of flaws, including dental damage, slight misalignment, discoloration, and even small gaps between teeth. We typically recommend this procedure for those who are looking to address several different types of dental imperfections, but don't want to have to undergo multiple treatments to achieve their ideal smiles. For questions about dental veneers in Centennial or to schedule a consultation, give our Homestead Dental team a call today.
Why Choose Homestead Dental for Veneers?
Comprehensive Complete Smile Makeovers Available
Highly Skilled & Friendly Team of Two Dentists
Practice Has Been Serving Community for 25 Years
Benefits of Veneers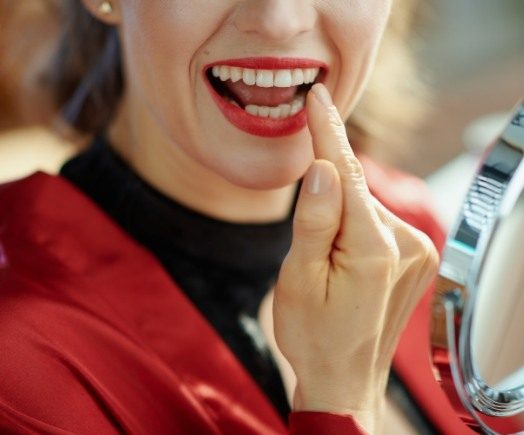 Look Younger – Diminish signs of aging by permanently whitening and altering the size or shape of your teeth.
Long-Lasting – Will outlive composite veneers, dental bonding, teeth whitening, and more.
Minimally-Invasive – Save more healthy tooth structure than dental crowns.
No Orthodontics – Close gaps and address alignment issues without braces or clear aligners.
Customizable – Have more say in the design process and outcome than alternatives.
Confidence – Boost your self-esteem with an attractive, head-turning smile.
The Veneers Treatment Process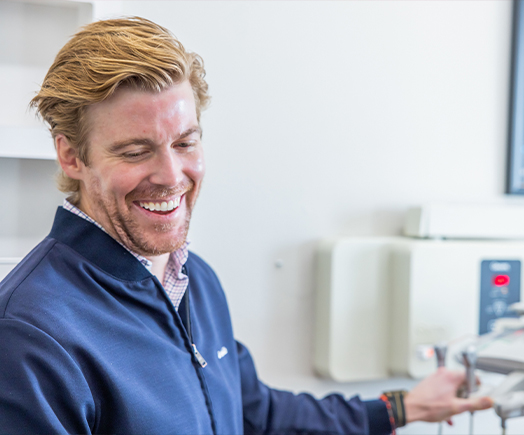 Our dentists, Dr. Andrew Schope and Dr. Andrew Cote, have significant training and experience in cosmetic dentistry, especially veneers. But what really makes our veneers superior is personalization!
We'll spend time getting to know you and what you envision before we put in our two cents.
We even use facially generated treatment planning, so you can see the anticipated outcome and provide input before starting.
Everything will be customized to look natural and enhance your youthful facial features, including the tooth's color, edge shape, length, etc.
We work with a high-end dental lab that has redesigned the smiles of celebrities.
Schedule a free consultation with Dr. Cote to see how veneers can enhance your smile!
Understanding the Cost of Veneers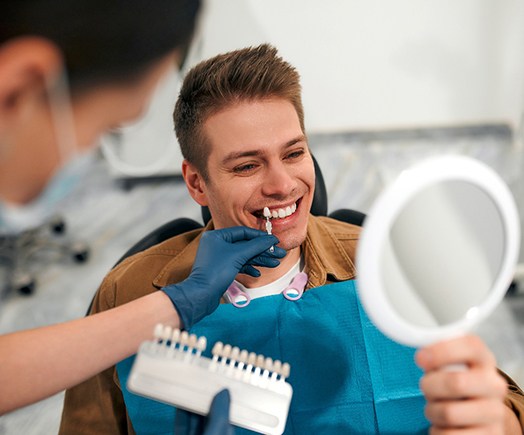 Oftentimes, the one question in the back of most patients' minds when it comes to investing in cosmetic dentistry is, "What's the cost?" At Homestead Dental, our team values both transparency and education, which is why we always take the time to answer our patients' questions and thoroughly explain treatments to make sure that they know exactly what they're consenting to. If you're interested in learning about the cost of veneers in Centennial to address your unique aesthetic dental flaws, we invite you to schedule a consultation with our knowledgeable experts.
Veneers or Other Cosmetic Services: Determining Which Option is Right for You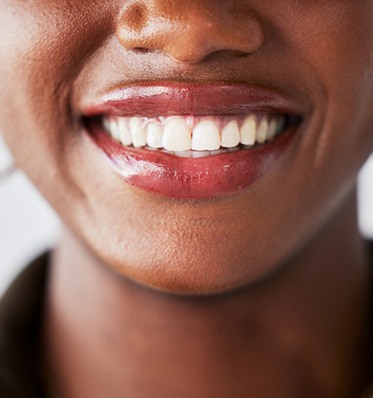 At Homestead Dental, we offer a wide range of treatments that can transform imperfect smiles into ones that our patients can feel proud to let shine. While that's often a great advantage of coming to us, it can also lead patients to wonder exactly what procedure would work best in their unique situation. Here's a brief rundown of our menu of cosmetic services and the issues they can address:
Veneers: With the ability to conceal most cosmetic imperfections, including slight misalignment, dental damage, gaps, and severe discoloration, veneers are a one-stop-shop for a more beautiful smile.
Metal-Free Restorations: Mainly focused on strengthening and protecting teeth that have previously been treated, metal-free restorations can help prevent tooth loss and worsening oral health issues.
Dental Bonding: This biocompatible solution can address chipped, damaged, and gapped teeth.
Teeth Whitening: Our professional take-home PolaDay whitening kit can brighten your smile by up to eight shades in two weeks.
Invisalign Clear Aligners: Misalignment, crowding, malocclusion, and other orthodontic issues can be solved with a less-invasive, discreet solution called Invisalign clear aligners.
Gum Recontouring: Gummy smiles can detract from an otherwise beautiful grin. Gum recontouring offers permanent results that balance the symmetry of your grin.
BOTOX® or Dermal Fillers: BOTOX and dermal fillers are able to minimize the appearance of common signs of aging, like facial wrinkles and sunken features.
Complete Smile Makeovers: If you suffer from several cosmetic imperfections and would benefit from multiple aesthetic procedures, a custom-tailored complete smile makeover plan may be the best option for you.
By attending a consultation with our experienced and friendly cosmetic dentists in Centennial, you can better understand how each of these treatments may be able to provide you with the smile of your dreams.
Making Veneers More Affordable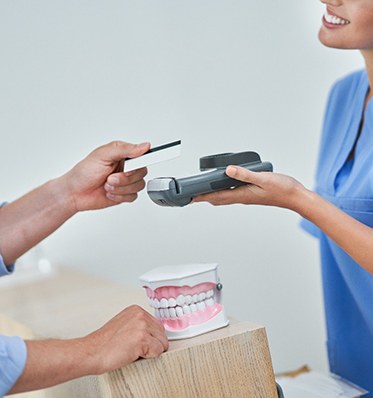 Our team wants you to enjoy a smile that boosts your confidence without breaking the bank. That's why we're happy to offer several flexible payment options, including discounts through our In-House Dental Savings Plan and third-party financing through CareCredit. You can learn more about both of these options by contacting our team today.