Preventive Dentistry – Centennial, CO
Meeting All of Your Needs to Maintain a Healthy Smile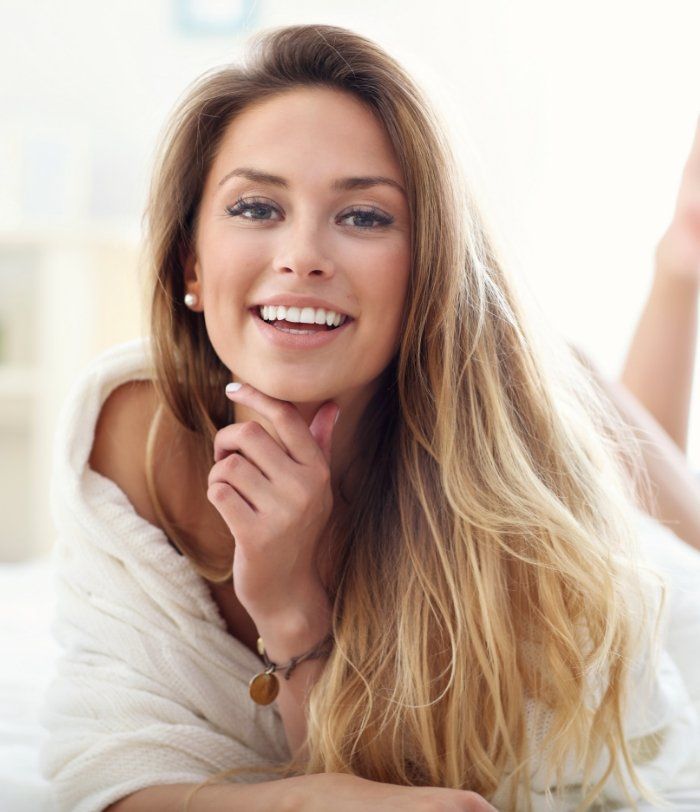 At Homestead Dental, we aim to provide our patients with the necessary treatments they need to reduce their chances of experiencing dental emergencies as well as maintain healthy, complete smiles for their entire lives. We're proud to be considered a top family dentist in Centennial, having the opportunity to treat multiple generations of families in our community at the same time. We also enjoy building long-lasting, trusting connections with our patients. If you're looking for a friendly, reliable dentist for you or your family, don't hesitate to give us a call and schedule an appointment for preventive dentistry in Centennial!
Why Choose Homestead Dental for Preventive Dentistry?
We've Been in the Community for Over 25 Years!
Attentive, Individualized Dentistry Focused on Quality
Comprehensive Dentistry for All of Your Family's Needs
Family & Children's Dentistry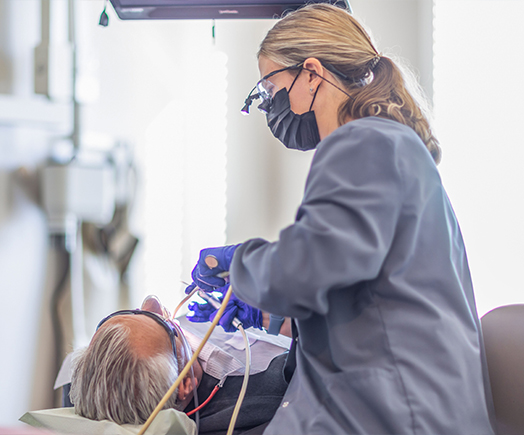 We're proud to be trusted with several generations of family smiles and have been treating many of our patients for over three decades. We love building strong and long-lasting relationships with our patients and believe that they stay with us because we truly care about their health, wellness, and appreciate their presence in our office. Unlike other surrounding dental practices, our focus isn't on getting our patients in and out of our doors—it's making them feel heard, comfortable, and treating them as the whole human being they are!
Whether you're looking for a dentist for your grandparents who would like to restore missing teeth or you want your child to be able to build a positive relationship with their oral health, all while avoiding cavities, we believe our team is the best choice! We offer a wide array of specialized and kid-friendly dental services, from dental implants and TMJ treatment to dental sealants. That way, everyone you love can get their oral healthcare needs taken care of under one convenient roof.
Dental Checkups & Teeth Cleanings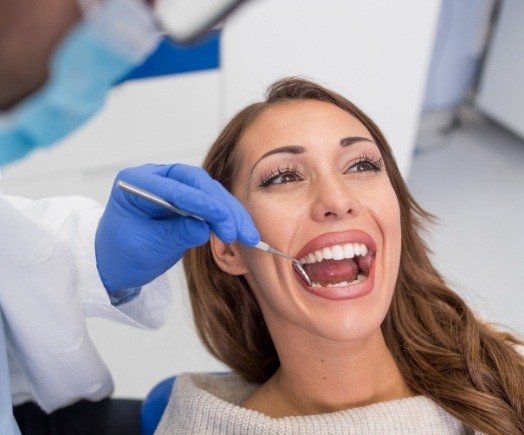 The American Dental Association, along with our team at Homestead Dental, recommends visiting us every six months for routine dental checkups and teeth cleanings. These visits typically only last about an hour and include a thorough evaluation of your teeth and gums as well as professional tooth cleaning, flossing, and polishing. During these visits, we aim to spot and treat the small oral problems, like cavities, before they have a chance to progress into more serious issues that can cause you pain down the road.
Gum Disease Treatment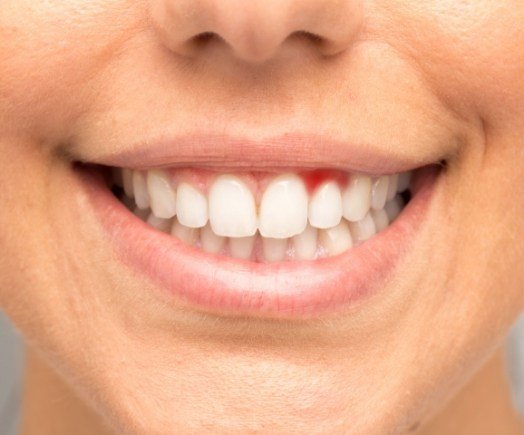 Gum disease, also known as periodontitis, is a common oral health issue that's estimated to impact one out of every two people in the United States. Our team's goal is to spot the early signs of the condition, like bleeding when brushing or flossing, inflammation, redness, and gum recession as early as possible so we can treat and reverse the condition with scaling and root planing. In cases that are more progressed, our team can also help control bacteria accumulation to keep symptoms from worsening and prevent tooth loss.
Oral Cancer Screening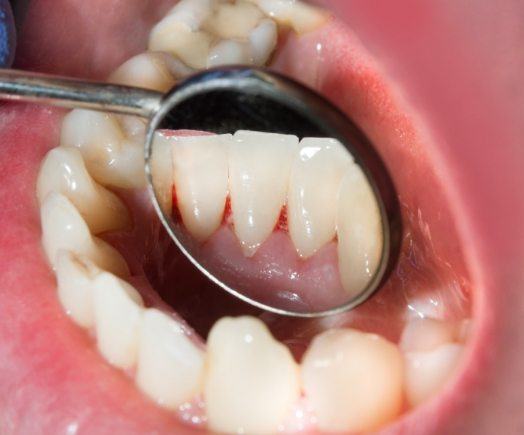 Oral cancer can be a deadly disease, especially if it's not diagnosed early on, allowing it to spread and impact other areas of the body. Our team's top priority is to ensure your health stays on the right track, which is why our team will conduct a quick oral cancer screening at each of your routine dental checkups. We'll complete a physical and visual examination of your gums, tongue, lips, throat, and oral tissues, in search of any signs of the disease. If we notice anything we feel needs additional testing, we can refer you for a biopsy to gather more information.
Fluoride Treatment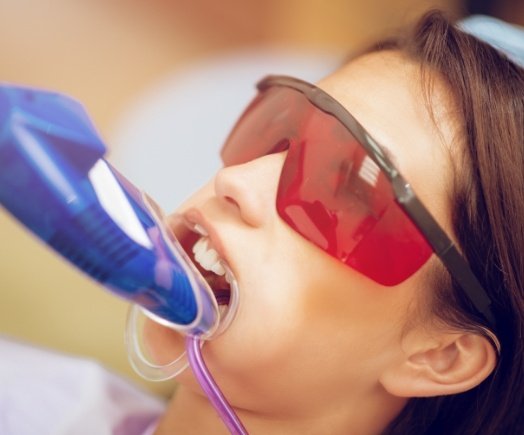 Fluoride is a naturally derived mineral created by rocks. It's found in soil, fresh fruits and vegetables, and even the air. It's also added to local tap water and many oral hygiene products you can find in the store, like toothpaste, due to its enamel-strengthening properties. Your tooth enamel is the outermost protective layer, protecting your pearly whites from cavities, infections, and other oral health conditions. If we notice that it's lacking, we can place a fluoridated gel on the outside of your teeth to help strengthen and shield them.
Dental Sealants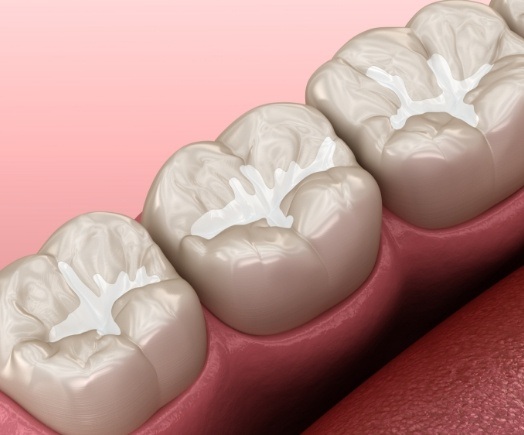 If you or your child are at a high risk of developing cavities, our team can place dental sealants over the biting surface of molars to keep food debris and plaque from settling in their pits and grooves, leading to decay. Using a small brush, we'll apply a clear, liquid form of the sealants that will harden when exposed to UV light. Once this has occurred, they will act as a barrier and make brushing more effective by smoothing out the surface of your molars and reducing your chances of developing cavities.
Nightguards for Bruxism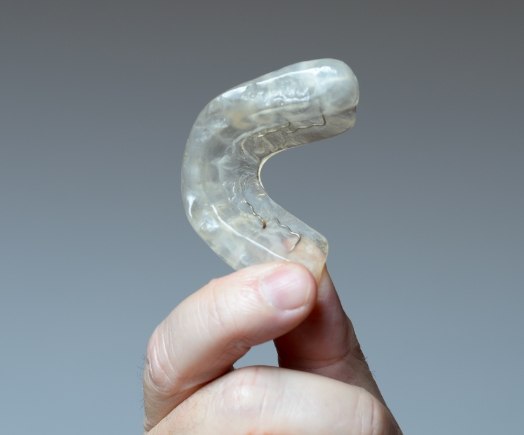 Do you wake up with dull, thumping headaches that linger throughout the day or noticed that your molars appear flat and ground-down? These are common signs of bruxism, more commonly known as the nightly grinding and clenching of your teeth. Bruxism can develop for a variety of reasons, including TMJ disorder or stress, but without the proper protection, your condition can put your teeth at a high risk of becoming cracked, damaged, or more susceptible to infection and decay. We offer customized nightguards that will cushion your teeth as you sleep, helping you avoid dental emergencies.