Advanced Dental Technology – Centennial, CO
Achieving the Best Results by Using the Latest Technology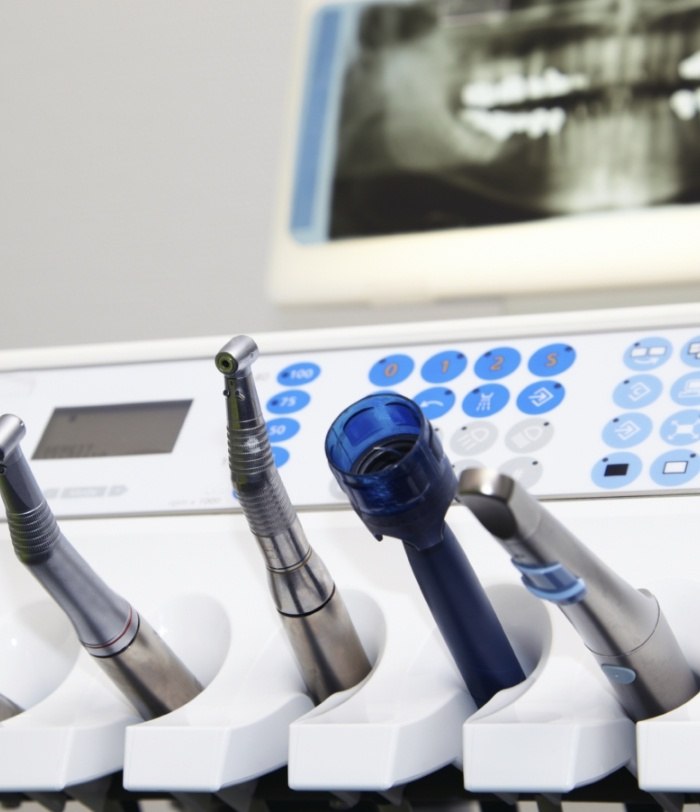 Drs. Cote and Schope are passionate about staying up-to-date with the latest advancements in their field, which is why their dental office is equipped with leading-edge dental technology, like our soft tissue laser, digital dental impression system, and more. These instruments allow us to streamline your appointments, all while providing you with ideal treatment results and a more positive overall experience. We invite you to read a little more about the advanced dental technology you can find around our Centennial dental office below!
MLS Laser Therapy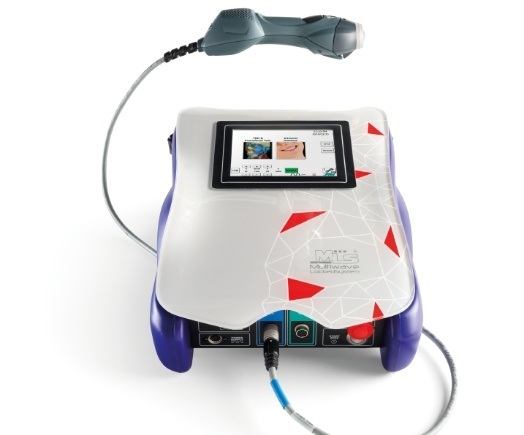 MLS cold laser therapy can be used in a variety of ways to ease and manage pain, and help promote nerve and tissue regeneration after oral surgeries and other invasive procedures. It emits low level bursts of light energy that we target at the treated area of the mouth to minimize discomfort and inflammation by helping produce endorphins. The light also promotes increased blood flow to speed up healing. The best part is the process is completely safe, non-invasive, and only takes a moment.
MLS cold laser therapy is an excellent option for those who are getting dental implants, have TMJ pain, or looking to undergo a full mouth reconstruction because it can help make the process more comfortable and streamlined. Give our dental office a call today to learn more!
Soft Tissue Laser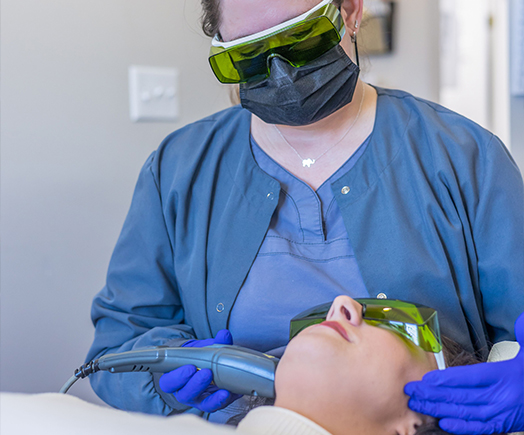 Our soft tissue laser allows us to complete treatments like gum recontouring and crown lengthening without the need for a scalpel or sutures. It emits a concentrated beam of light that allows Drs. Cote and Schope to easily remove excess gum tissue, all while minimizing bleeding and risk of post-op infection thanks to its ability to kill harmful bacteria on-contact and cauterize the area.
Digital Dental Impressions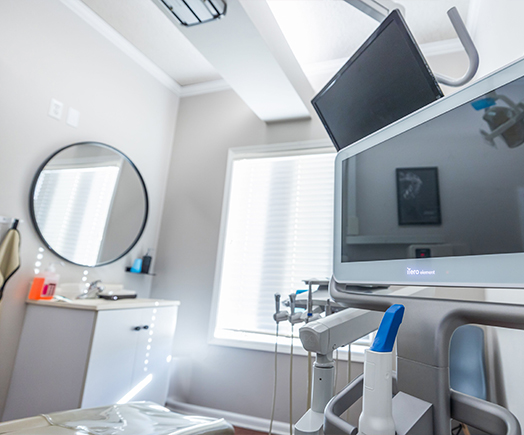 Gone are the days when you need to have a mouth full of putty to get a restoration or clear aligners. For precise impressions and improved comfort, we utilize our iTero digital impression system and Trios Scanner. These allow us to quickly capture detailed digital blueprints of your dental structure that we can then send off to our laboratory to craft metal-free restorations, Invisalign clear aligners, and prosthetics like dentures and bridges.
Intraoral Cameras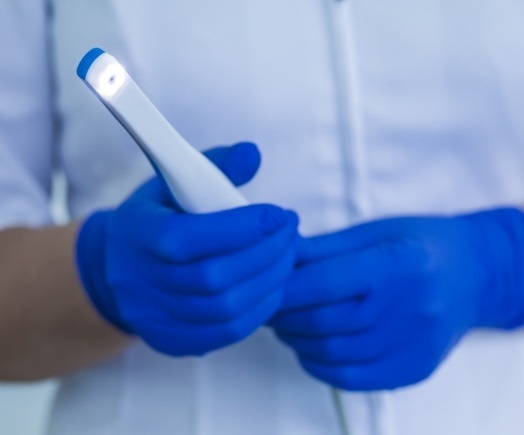 There are several areas of the mouth that are hard to see with the naked eye, which is why our team utilizes intraoral cameras to ensure that no stone goes left unturned during your routine dental checkups. These small, wand-like devices have cameras on the ends of them that allow us to capture video footage and still images and display them on a large chairside monitor. Not only does this provide you with a visual reference for whatever we're looking at, but it also ensures that your routine examinations are as thorough as ever!