Invisalign – Centennial, CO
The Discreet Alternative to Metal Braces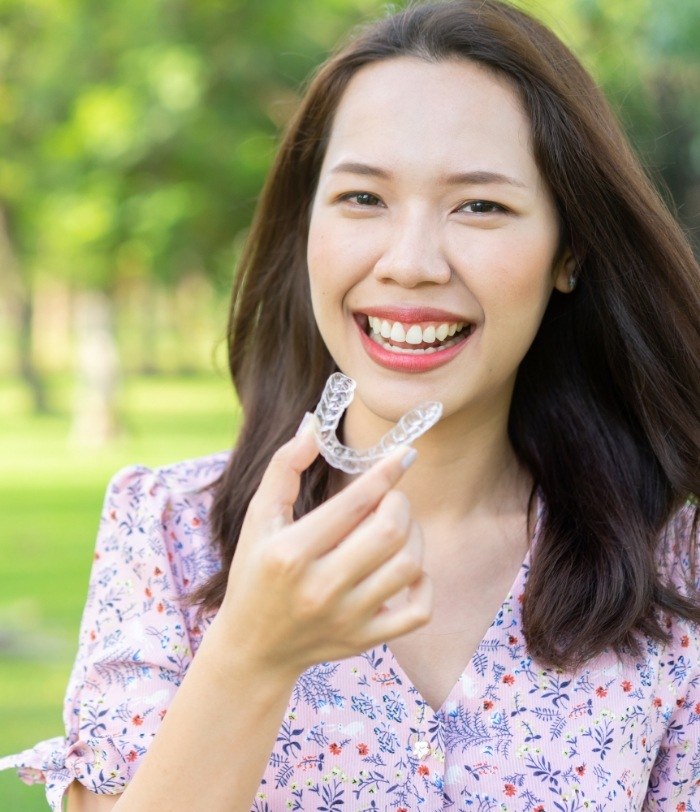 In the past, patients only had one option for straightening their smiles, and that was to wear uncomfortable, cumbersome metal braces for a year or longer. Today, at Homestead Dental, we offer a more convenient, comfortable, and discreet option, called Invisalign clear aligners. These virtually invisible trays can help address a variety of orthodontic issues, including bite problems, crowding, misalignment, and gaps between teeth. Schedule a consultation today to learn whether you're a candidate for Invisalign in Centennial!
Why Choose Homestead Dental for Invisalign?
Great for Patients Who Already Received Braces Treatment
See Your Results Before Committing to Treatment
Personalized Care from a Team of Two Dentists
The Benefits of Invisalign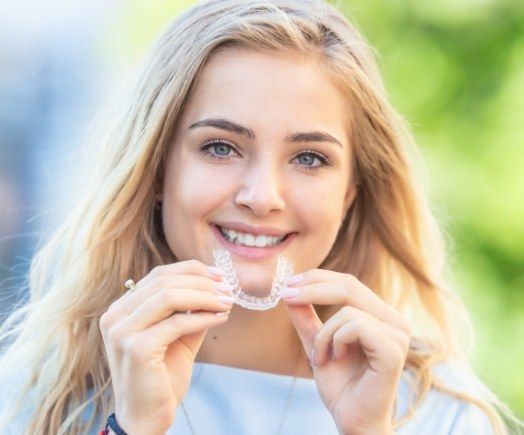 Faster Results – Invisalign can accomplish all the same movements as braces in a faster time frame. You could see results in as little as 5-10 weeks!
More Comfortable – No wires, brackets, or bands will mean less discomfort during your treatment. Best of all, you can remove your aligners to brush, floss, eat, or take a perfect selfie!
Promotes Healthy Smiles – A straight smile is a healthy smile. Not only will you find renewed confidence, but your gum health will improve because your teeth will be easier to clean.
The Invisalign Treatment Process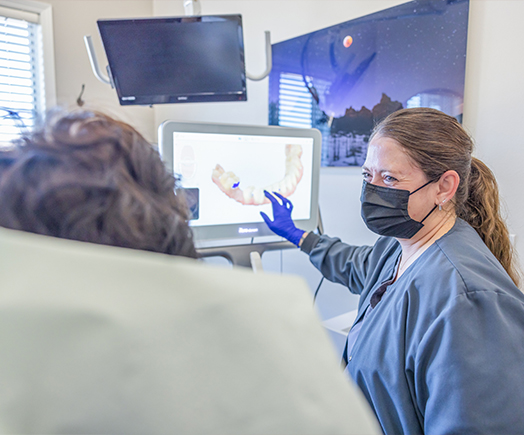 At Homestead Dental, we put the patient first in everything we do. We make sure you have all the information and time you need to decide on your treatment with no sales pressure. No payment is due until you are 100% comfortable that Invisalign is in your best interest.
How the Invisalign process works:
You come in for a 30-minute records appointment with Dr. Cote, where dental impressions and photos are taken.
Dr. Cote, working together with the expert Invisalign team, develops a treatment plan, which is presented to you. Dr. Cote will take the time to answer any and all of your questions. If you like the proposal, Invisalign aligners (trays) will be ordered.
Two or three weeks later, you will receive your personalized aligners to help move your teeth to the correct position. Some people see results in as little as 5-10 weeks!