Frequently Asked Dental Questions – Centennial, CO
Get Answers to All of Your Dental Questions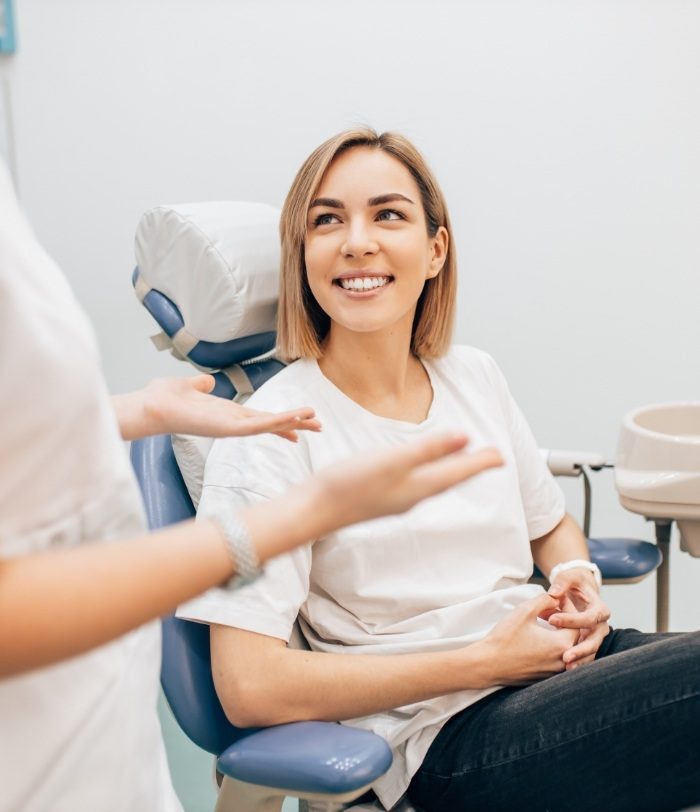 Do you have questions about any of the dental services we offer, our in-house savings plan, or who we treat? Our Homestead Dental team wants you to be able to make the best oral health decisions for you and your family, which is why we've compiled a common list of questions we receive from our patients below. If you don't see the information you're looking for, feel free to call our dental office.
Do you see children at your dental practice?
Yes! Our team is happy to treat patients of all ages, including children, teens, and adults.
If I get a full mouth reconstruction, will my smile still look natural?
Drs. Cote and Schope work together to develop personalized full mouth reconstruction plans that provide results that not only look lifelike, but also feel completely natural. In fact, before you undergo any procedures, we'll utilize our virtual smile design technology to show you a colored, realistic digital rendition of what your smile will look like following your treatment. That way, you have a tangible reference for what results you can expect.
Why are dental implants so popular?
Over the last 10 to 20 years dental implants have emerged as the gold standard for tooth replacement because they offer a wide range of unique benefits that distinguish them from traditional prosthetics. Not only do they provide the lifelike appearance of natural teeth, but they also restore the underlying root structure of missing teeth, which is crucial to maintaining good oral and overall health in the future.
Some other benefits you can enjoy from dental implants in Centennial include:
Lifespan of 35+ years
Easy maintenance
Ability to replace any number of missing teeth
Prevention of jawbone deterioration
Preservation of facial structure
How can I tell if I have TMJ disorder?
We recommend visiting a dentist for an evaluation for TMJ disorder if you experience two or more of these symptoms:
Clicking or popping sound when you open your mouth
Aching in or around the ear
Migraines
Bruxism, or teeth grinding and clenching
Lockjaw
Pain or tenderness in the jaw or jaw joints
I need to visit the dentist, but I have a lot of anxiety. Can you help me?
We regularly see patients who experience anxiety and fear associated with visiting the dentist. Our friendly team's top priority is your comfort and safety, which is why we're happy to accommodate your access needs as well as offer multiple types of dental sedation, including nitrous oxide and oral conscious sedation. If fear has been standing in the way of scheduling important treatments or routine preventive dental care, please give us a call so we can help you take care of your smile, all while having a positive experience. We will always offer consults where we won't even look in your mouth, just offer a generalized assessment and put your anxieties at ease.