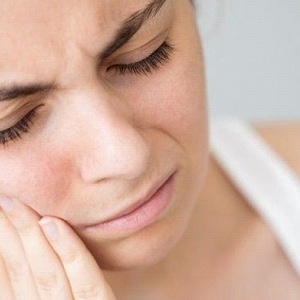 You've heard of Botox®. Right?
According to the American Society of Plastic Surgeons
… This text opens a new tab to plasticsurgery.org…
, it's the number one minimally invasive cosmetic procedure in the United States!
But what you may not know is this wildly popular treatment may also be used to alleviate pain for TMJ disorders (TMD).
In this blog, you'll learn:
How many units of Botox for TMJ are necessary
How effective this treatment is
How much the procedure costs
How long it takes to work
Keep reading to learn more!
How effective is Botox for TMJ?
It's a highly effective treatment for decreasing painful TMD symptoms such as:
Jaw pain
Tension
Headaches
A study found Botox injections improved TMD symptoms up to 90% in patients
… This text opens a new tab to the PubMed website…
who didn't respond to conservative treatment methods (e.g., mouthguards or stress relief).
How many units of Botox for TMJ pain?
The number of Botox injections for TMJ disorder will depend on the severity of your condition.
Anywhere from 20 to 50 units may be injected on either side of your face into the:
Jaw muscles
Temples
Forehead
The Botox will relax the affected areas, relieving the tension and soreness.
How long does Botox take to work for TMJ?
You may start feeling relief within 24 to 48 hours, with full results in one to two weeks!
And here's another perk:
Botox is also known as a "lunch-break procedure" because each treatment takes less than 15 minutes.
How long does Botox last for TMJ?
This varies from person to person.
The effects of the Botox injections usually last between three to six months, although they could last longer.
You can get multiple Botox treatments from your Botox provider around this timeframe to maintain the positive effects.
How much does Botox for TMJ cost?
The cost depends on:
Your geographical location
The skill and credentials of your Botox provider
How many units are required
The area that'll be addressed
On average, Botox costs between $9 and $15.
And:
Some Botox providers offer various payment options, such as third-party financing, to make your treatment more affordable.
Talk to your provider to get an exact quote.
Will insurance cover Botox for TMJ?
Your insurance may cover a portion of the cost of Botox for TMJ disorder.
But every insurance company is different, so check with them before your begin treatment.
Who is a good candidate for Botox?
Botox may be perfect for you if you suffer from a TMJ disorder and haven't found relief with other TMD treatments.
Botox can alleviate symptoms such as:
Migraines
Teeth grinding
Muscle spasms
Lockjaw
Who does Botox for TMJ?
Dr. Andrew Cote at Homestead Dental offers Botox!
Dr. Cote completed special training in administering Botox® from the American Academy of Facial Esthetics
… This text opens a new tab to the American Academy of Facial Esthetics website…
.
Your professional Centennial dentist will put your comfort first and provide you with a pain-free Botox treatment.
Let Dr. Cote help you get out of pain. Schedule an appointment today.
Call us at (303) 224-9400

Email us at info@homesteaddentalco.com
Homestead Dental is home to the best cosmetic dentistry treatments. We're conveniently located in Centennial, CO,
… This text opens a new tab to our Google listing…
and proudly serve our surrounding communities, including Highlands Ranch, Englewood, Lone Tree, Greenwood Village, and Littleton, CO.