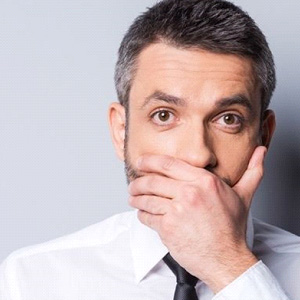 It's not a secret:
Dental healthcare is expensive.
But why?
In this blog, you'll find the answer to that very question and we'll fill you in on how to reduce the costs of your care.
Let's dive in.
Why are dental procedures so expensive?
Of course, the cost of every dental procedure varies.
But the reason for the cost depends on various factors, such as:
The complexity of the procedure
The equipment used in your procedure
Your geographical location
The specific dental office
Your procedure is likely to cost more if you need a complex treatment that'll:
Take a long time to complete
Require multiple materials
Use modern equipment
Your dentist in Centennial, CO wants to improve your oral health and give you the most precise results – all while keeping you safe and comfortable.
That means using their resources, skills, and time.
And some of these resources cost several thousands of dollars to purchase and maintain.
Also, some dentists partner with high-end labs and dental product companies to help generate cosmetic restorations like veneers or Invisalign®.
This can factor into the costs, as well.
And:
Insurance coverage has a huge impact on what your total cost will be.
How can I reduce my dental costs?
Dental insurance is a great way to save money on dental treatments.
Sometimes, policies cover large portions of procedures, which helps tremendously.
However, every policy is different and offers varying amounts of coverage based on:
The procedure
Whether or not the dental office is in-network or out-of-network
And even with insurance, you could be paying a hefty price out of pocket.
Plus, insurance rates seemingly continue to increase… but their benefits or payouts haven't really.
So there are definitely limitations.
What do I do if I don't have dental insurance?
You're not alone. A recent survey
… This text opens a new tab to dentistry.uic.edu…
showed that approximately 74 million Americans don't have dental insurance coverage.
Thankfully, many dentists have started to introduce loyalty rewards programs.
These programs provide coverage so you can get the treatment you need, without dental insurance.
Loyalty reward programs make the cost of dental treatment less of a burden.
And:
There aren't any hidden fees, unlike with numerous dental insurance plans.
At Homestead Dental, we offer a reward program that includes free x-rays and 15% off all our standard fees.
The cost of participating in this is $50 per member or $100 for a family every year.
That's significantly lower than the average cost of dental insurance!
According to a recent report
… This text opens a new tab to speareducation.com…
, a patient may spend anywhere from $685 to $1,624 a year for dental insurance.
Are you near Centennial, CO and want to learn about our rewards program?
Don't hesitate to reach out to our team!
Your dental family in Centennial, CO would be happy to answer any of your questions.
Schedule a consultation with our friendly dentists to get more information.
Call us at (303) 224-9400

Email us at info@homesteaddentalco.com
Homestead Dental is conveniently located in Centennial, CO,
… This text opens a new tab to our Google listing…
and proudly serve our surrounding communities, including Highlands Ranch, Englewood, Lone Tree, Greenwood Village, and Littleton, CO.